Licensed Therapists | Professionals
James Luzano, M.D.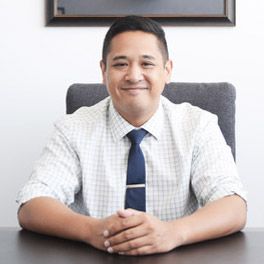 Dr. Luzano has a background in working with a multitude of mental health illnesses and chemical addictions. He is a consultant to several reputable drug and alcohol treatment centers in Los Angeles and works as an attending psychiatrist at Olive View-UCLA Medical Center. With his work and training at Cedars-Sinai, UCLA, and the Veterans Affairs medical centers, he has extensive and diverse training and experience in state-of-the-art mental health and addiction treatment.
Through his experience in therapy, Dr. Luzano's approach promotes empathy, understanding cognitive-behavioral processes, psychodynamics, and motivation for change. He has applied these in PTSD and other anxiety, depressive and mood disorders.
Dr. Luzano is a graduate of Columbia University and completed medical school at the University of Medicine and Dentistry of New Jersey. He is board-certified in General and Addiction Psychiatry. He completed Psychiatry Residency at the UCLA-San Fernando Valley Program and completed an Addiction Psychiatry Fellowship at Cedars-Sinai Medical Center.
For more information, visit: www.drluzano.com
Akashdeep S. Gill, M.D.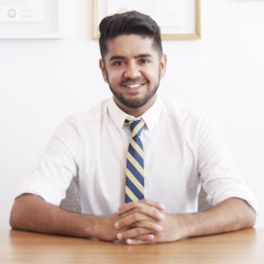 Dr. Gill is a practicing psychiatrist in the Los Angeles area specializing in both addiction and general psychiatry. Dr. Gill has trained and practiced in multiple clinical settings across the Los Angeles area including UCLA Neuropsychiatric Institute, Cedars Sinai Medical Center, Olive View County Hospital and the Veteran Affairs medical centers.
In line with the Solstice Clinic's philosophies, Dr. Gill emphasizes comprehensive care with a focus on the integration of evidence based pharmacology and psychotherapy specific to patient needs. He tailors care out of the fundamental understanding that mental health treatment is sensitive and unique for patients and their loved ones.
Following graduation from Kent State University, he received his medical degree from Northeast Ohio Medical University. He completed his Psychiatry Residency at the UCLA- San Fernando Valley Program and graduated from the UCLA- Cedars Sinai Addiction Psychiatry Fellowship. Currently, Dr. Gill works as a consultant at multiple rehabilitation centers around the Los Angeles area specializing in dual diagnosis and addiction treatment.
For more information, visit: www.gillpsychmd.com
Nicholas Athanasiou, M.D. MBA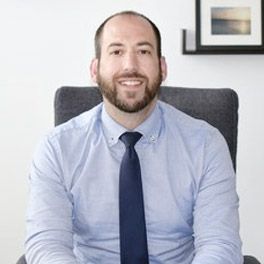 Dr. Athanasiou has experience working with a broad range of mental illnesses and specializes in treating addiction and mood disorders. He is an Assistant Clinical Professor at the UCLA - San Fernando Valley Psychiatry Training Program and core clinical faculty for their Addiction Psychiatry Fellowship. He works primarily in an academic setting within the Los Angeles-VA system training medical students, residents, and fellows in the field of psychiatry. He is board certified in both Adult Psychiatry and Addiction Psychiatry.
After graduating from U.C. San Diego, Dr. Athanasiou completed a joint MD/MBA degree program at the U.C. Irvine School of Medicine. He then completed his residency training at the UCLA – San Fernando Valley Psychiatry Program and subsequently an Addiction Psychiatry Fellowship at Cedars – Sinai Medical Center. Dr. Athanasiou also trained as a clinical fellow at the UCLA Mood Disorders Clinic.
Aruna Kodali, M.D.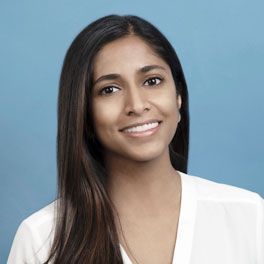 Dr. Kodali is a board-certified Child, Adolescent, and Adult Psychiatrist. She works to give individualized treatment to her patients while also taking into account the family system. She aims to provide her child and adult patients with a clear and thorough diagnostic assessment. She will work with her patients on safe and effective medication management.
Her caring and compassionate therapy approach takes into account her training with an integrative cognitive and psychodynamic approach that helps her patients of all ages.
Dr. Kodali received her Bachelors of Science from the University of Akron and her medical degree from Northeast Ohio Medical University. She completed psychiatry residency at the University of Maryland Medical Center/Sheppard Pratt Hospital and her Child and Adolescent Psychiatry Fellowship at New York Presbyterian Hospital-Columbia and Cornell Universities.
Jennifer Leigh Romano, Registered AMFT #85820
Registered APCC #2536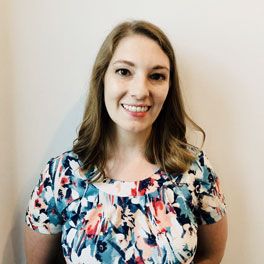 Jenna is dually registered with the Board of Behavioral Sciences as an Associate Marriage and Family Therapist and Associate Professional Clinical Counselor. She provides clients with the space to sort through their experiences in the context of a warm, authentic relationship. With the philosophy that awareness creates choice, Jenna incorporates mindfulness-based, emotion-focused and psychodynamic approaches to free clients from old automatic responses and empower them to act with intention. In addition to learning tools for managing symptoms, clients can find new ways of relating to themselves and to the important people in their lives.
Jenna received her Masters in Clinical Psychology with an emphasis in Marriage and Family Therapy in 2014 from Pepperdine University. Her clinical experience includes work with couples, families, and individuals ranging in age from eight to eighty. She specializes in working with anxiety, trauma, and relationship difficulties, and is currently practicing under the direct supervision of Dr. James Luzano.
Caroline Yu Martinez, R.N., PMHNP-BC, CARN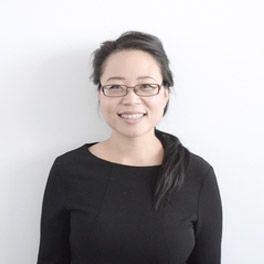 Caroline is a board-certified psychiatric-mental health nurse practitioner and addiction nurse, providing care for a wide range of psychiatric treatment including, but not limited to, mood and anxiety disorders, ADHD, and substance use disorders. She has experience in drug and alcohol detoxification treatment, providing services at PAX House, Redgate Memorial, Long Beach Memorial Care Center, and The Solstice Clinic. She was honored by the International Nursing Society on Addictions as the 2012 recipient of the Cathy Buffington Memorial Scholarship.
She is a graduate of UC San Diego, and completed her bachelor's in nursing at the University of Southern Nevada, and her master's in nursing at California State University, Long Beach.
Her approach involves providing a thorough evaluation while understanding the patient's point of view and working collaboratively to help manage psychiatric symptoms in a safe, therapeutic space.
Amanda Moskowitz, M.A.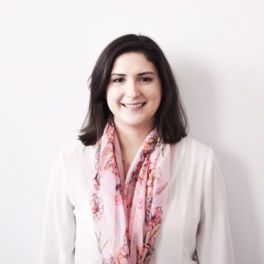 Amanda graduated from Pepperdine University with a Masters Degree in Psychology with an emphasis in marriage and family therapy in 2012. She has been practice manager at The Solstice Clinic for 5 years. Her duties include coordinating care between doctors and clients, and ensuring that all client administrative and logistical issues are taken care of in a timely manner.